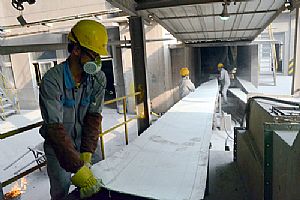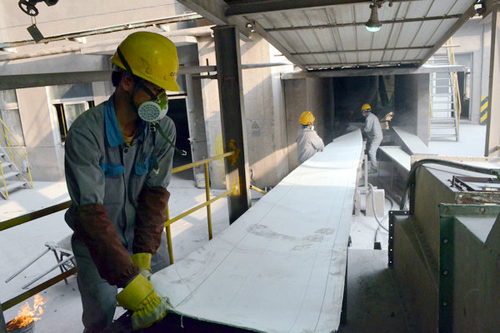 Here we look at specific practices:
1.In the inclined Air slide metal box of the material intake slit added to prevent the material directly impact the breathable layer, reducing the material on the breathable layer of wear and material dispersion.
2.A porous plate having a thickness of 1 mm is laid on the air-permeable layer near the inlet of the Air slide metal box to extend the life span of the chute through a half year to one year.
3.On the Air slide metal box textile ventilation layer for local repair. Repair is to break the damaged place sutures, neatly cut off, and then cut the length of 50mm longer than the breathable layer laying and stitching together on the line.